I typically prefer to blog about technical topics, but the occasional stupidity in every-day (business) life is simply too hard to resist.
Today I updated the shipping pricing / zones in the ERP system of my company to predict shipping rates based on weight and destination of the package.
Deutsche Post, the German Postal system is using their DHL brand for postal packages. They divide the world into four zones:
Zone 1 (EU)

Zone 2 (Europe outside EU)

Zone 3 (World)
You would assume that "World" encompasses everything that's not part of the other zones. So far so good. However, I then stumbled about Zone 4 (rest of world). See for yourself: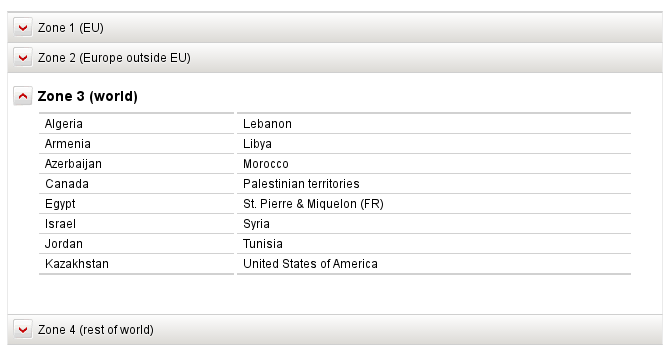 So the World according to DHL is a very small group of countries including Libya and Syria, while countries like Mexico are rest of world
Quite charming, I wonder which PR, communicatoins or marketing guru came up with such a disqualifying name. Maybe they should hve called id 3rd world and 4th world instead? Or even discworld?